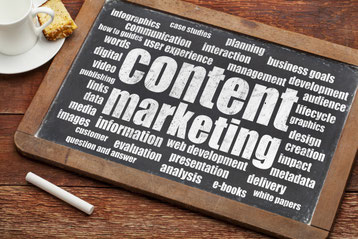 Like so many people, I love history. It gives me particular satisfaction when I can put a historical perspective on something personal or professional. People often talk about content marketing like it is something new in a marketer's toolbox. In reality, brands have been telling their stories for hundreds of years. 
In 1732, Benjamin Franklin published the yearly Poor Richard's Almanack to promote his printing business. Charles Scribner's Sons began publishing Scribner's Magazine in 1887 to generate sales of Scribner's books. In 1895, John Deere published the first issue of The Furrow, an agricultural magazine of print advertorials still in print today. In the early 1900's Proctor & Gamble ventured into the first audio content marketing with their branded radio programs known as "soap operas."
With the continuing growth of platforms to share those stories, what is now called content marketing has grown exponentially. What distinguishes content marketing from advertising is the content, the target and audience involvement.
Educates its audience about a certain industry, about making a purchasing decision, or simply entertain them. 
Gives the audience the freedom to seek out and consume their desired content whenever they want.
Directed at buyer personas and earns its audience by giving something valuable. 
Sharing value and conversing on a consistent basis establishes the source as a leader in their industry.
Advertising typically includes only information on the product or service it is selling.
Reaches audiences when they are doing something else such as watching television or surfing the web. 
Aimed at a rented audience – advertisers pay to reach an existing audience.
Content marketing is one of the most effective marketing strategies today for building brands. However, a lot of time and effort can be wasted if it is not done right. Make your content marketing worthwhile by:
Understanding your audience personas
Researching the content that your audience is interested in
Creating content that is relevant now and will remain so for 5 or more years
Avoiding using content marketing as an advertising channel
Focusing content on your audience rather than on you
Including images or video
Including calls to action (CTA's)
Testing and tracking 
Avoid a failing content marketing strategy by distinguishing it clearly from advertising strategy and using best practices along the way.